Keatsway Public School staff, students, and Parent Council are working together with Reep Green Solutions to DEPAVE an underutilized area of tarmac and transform it into a naturalized area with trees and shady spots to sit!
On Saturday November 9 volunteers from the school and surrounding community will work together to liberate the ground from asphalt and install healthier soil and mulch in its place to kick-off the playground makeover.
Agenda
This event will go ahead rain or shine! If all goes well the day's activities will unfold according to this schedule:
9:30-10:00am: Registration, Welcome
10:00-10:20am: Announcements and Safety Training
10:20am-2:00pm: Depaving in teams!
11:30-12 noon: Lunch and refreshments
2:00-3:00pm: Clean-up
What Should I Bring?
Refreshments and lunch will be available at the event, but please bring a water bottle to stay hydrated.
Dress according to the weather and be prepared to get dirty.
We recommend long pants and closed toe shoes (bring steel toed shoes if able, toe caps will be provided).
Bring a pair of old gardening gloves and a shovel if able.
Only free to attend for a couple of hours? That's okay! We'd love to have you for as long or as little as you're available.
What's a 'depave'? Learn more about the project!
Funders and Partners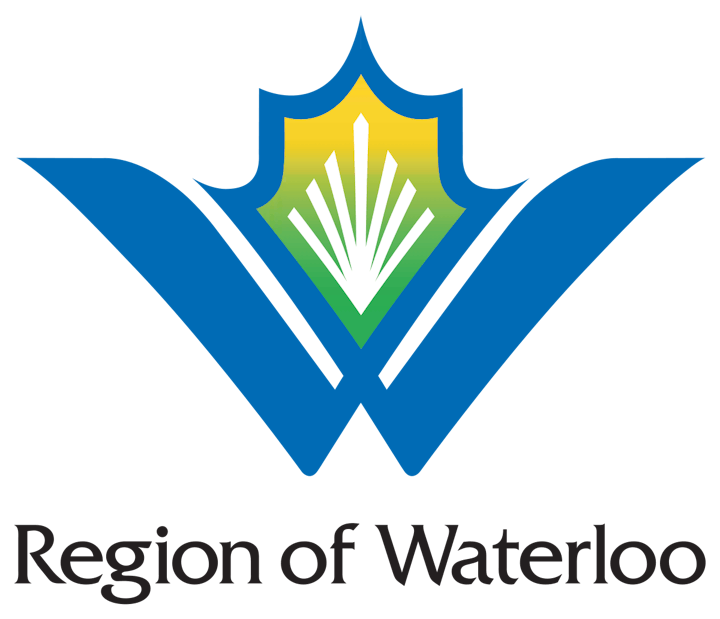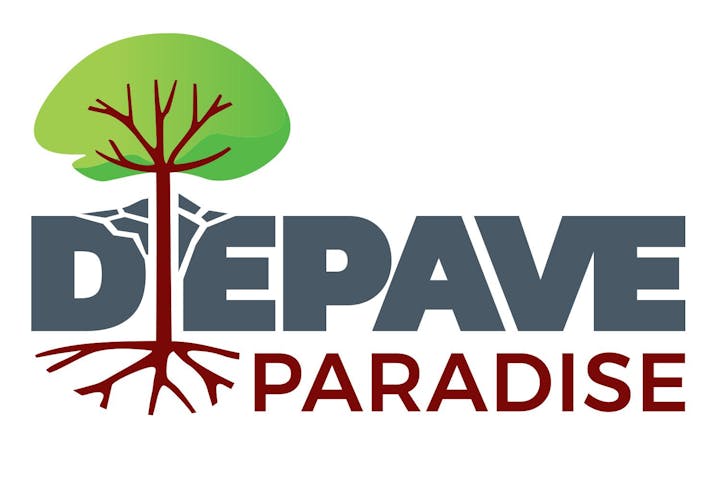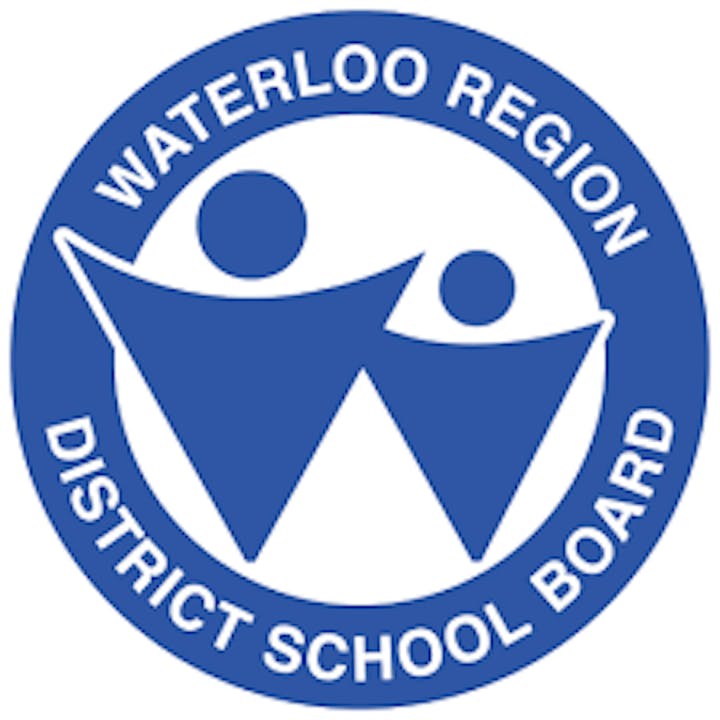 Depave Paradise (a program of Reep Green Solutions) will lead the Keatsway Public School community in transforming an underutilized area of tarmac into green space.
Waterloo, ON. On Saturday November 9th, Keatsway Public School in Waterloo, volunteers will use pry bars to literally lift up the tarmac by hand to create a naturalized green space in the school playground. The project will eventually add trees, capture rainwater and showcase a more sustainable way to manage stormwater in urban areas through a program called Depave Paradise. This Depave project is part of an exciting new trend of neighbourhood work bees that renew underutilized, hard urban spaces across Canada.
Students, teachers, parents from the school, and volunteers from the surrounding neighbourhood will gather on Saturday to tear up the asphalt. It is the first step in the process of planting shade trees and adding some green space for the students of Keatsway Public School. Grade 5-6 students from the school conducted a shade audit in the spring and used the information to come up with their own designs for the space. The students will get to see their designs come to life starting Saturday.
"Our students have already learned a lot from doing this project and are deeply invested in the outcome. We have recently lost several trees because of Emerald Ash Borer so the new trees will add some much needed shade in the playground. It will also create a contemplative space for kids to enjoy nature in the City." Penny Miller Principal, Keatsway Public School.
"Hard surfaces, such as driveways, parking lots and buildings interrupt the natural water cycle. They also create heat islands in our urban centres. By removing pavement and replacing it with trees and native plants we are allowing water to soak in naturally, and can provide shaded spaces in our urban environment," Patrick Gilbride of Reep Green Solutions explains. Stormwater is the rain or snow that falls on cities and towns and eventually washes into our storm drains. Along the way it picks up a host of toxic chemicals, bacteria, and contaminants like oil, grease, pet waste, litter and salt. These things mix with the water that then proceeds to flow through our drains, untreated, back into rivers and lakes. The Depave Paradise project of Reep Green Solutions seeks to rally the community around increasing green space and educating the next generation on water protection.
Funding for the project has been provided by Region of Waterloo Community Environmental Fund and Ontario Trillium Foundation (OTF). This is just the beginning of Depave, OTF awarded more than $120 million to some 700 projects this year to build healthy and vibrant Ontario communities and this project in Waterloo will encourage greener infrastructure in Waterloo Region and showcase the power of community mobilization for a greener future.
###
Reep Green Solutions is an environmental charity based in the Waterloo Region committed to helping people live sustainably. Reep offers home energy, waste reduction, water conservation and healthy yards services.  You may also contact Donnique Williams, [email protected], 519-744-6583 ext. 222, for additional comments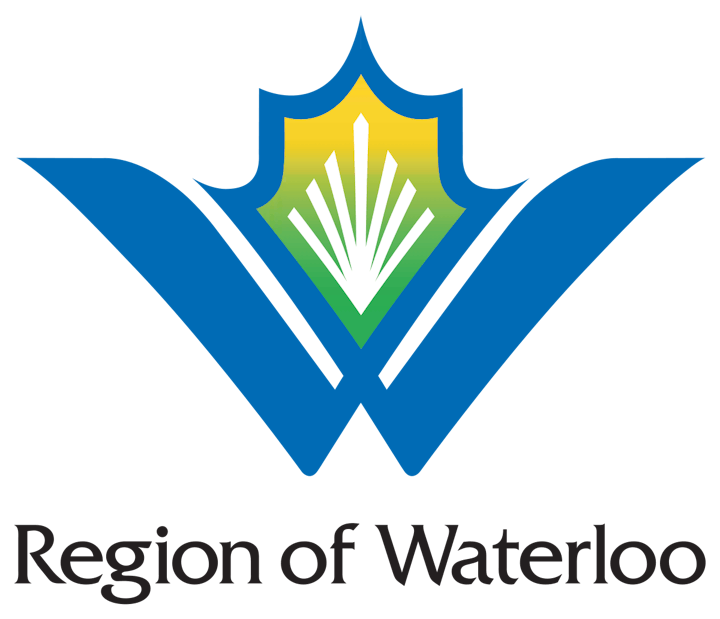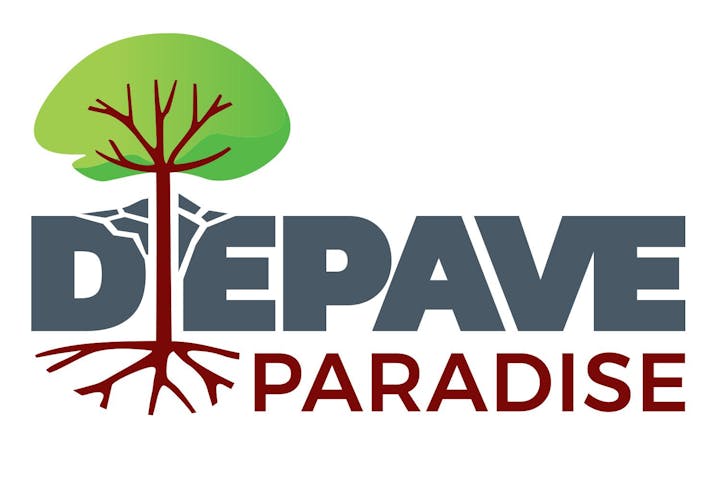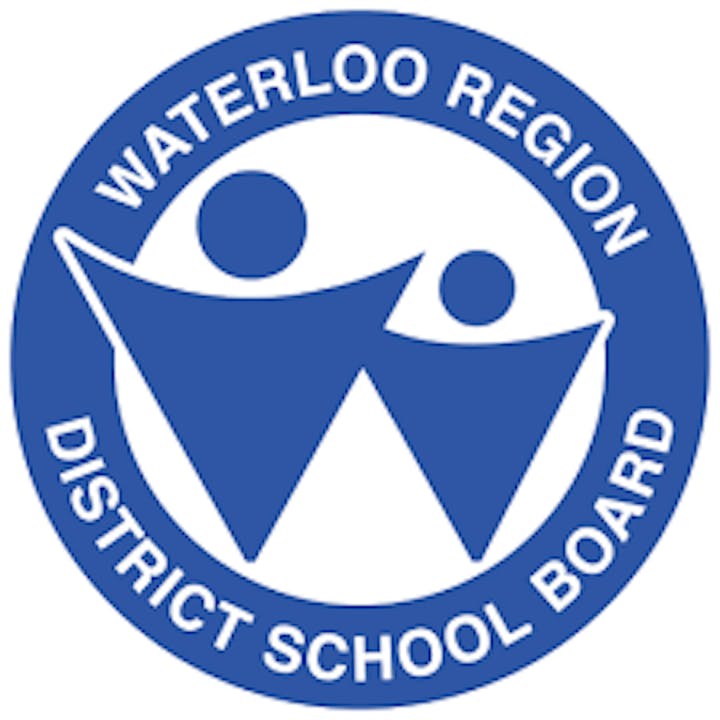 Join Reep Green Solutions and Sheppard Public School Parent Council as we transform an underused area of tarmac into a naturalized play space!  During the workday, we will work together to:
–  Remove remaining tarmac and associated gravel sublayer
–  Fill in the new space with healthy soil and mulch to prepare for Sheppard classes to subsequently plant trees and shrubs
– Clean up the Natural Area (prune shrubs, rake leaves, etc)
– *New* 'Kids' activities provided by Evergreen's Neighbourhood Nature Play program
Refreshments and lunch will be available at the event but please bring a water bottle to stay hydrated. Dress according to the weather and be prepared to get dirty. We recommend long pants and closed toe shoes (bring steel toed shoes if able, toe caps will be provided). Families are welcomed to join, activities available for all ages.
Date/Time: Sunday, October 28, 10am – 2pm
Location: Sheppard Public School ( 278 Weber St E, Kitchener, ON N2H 1G2) 
Registration: Free
Refreshments + lunch provided
Agenda
All Day | Natural Area Clean Up
10am – 12pm | Remove Tarmac + Gravel .
12pm – 2pm | Soil + Mulching
Partners
Registration